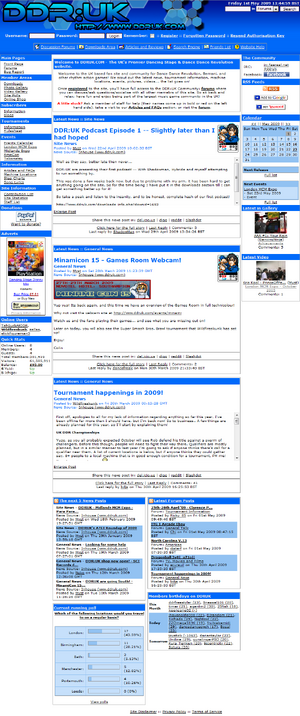 DDR:UK is a European DanceDanceRevolution fan site. It is most notable for its collection of simfiles of official DanceDanceRevolution songs and courses. DDR:UK is run by Colin Barker. As of 2011, the site has closed down. Simfiles and all additional downloads for simulators are gone, but are backed up on this website.
Ad blocker interference detected!
Wikia is a free-to-use site that makes money from advertising. We have a modified experience for viewers using ad blockers

Wikia is not accessible if you've made further modifications. Remove the custom ad blocker rule(s) and the page will load as expected.