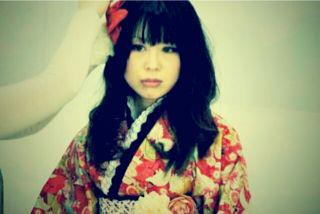 Junko Karashima is a Bemani artist known for her Happy Hardcore songs on Dance Dance Revolution. Her first song was Sweet Sweet (heart) Magic on 7th Mix.
She has collaborated with several singers for her songs as well as teamed up with fellow Bemani composers such as DJ Yoshitaka (The Plastic Ambition) and Naoki Maeda (TERRA). She herself has also wriitten and sung lyrics to some of her songs like Sunkiss Drop and ever snow.
Musical Style
Edit
Despite her compositions sticking to one genre, she has proven her flexibility by composing songs such as:
No Matter What - a slow R&B song from DDR Hottest Party 2 that contradicts with her typically upbeat happy hardcore songs,
Super Samurai - a hip-hop style rap song that was composed as a boss song for Dance Dance Revolution Hottest Party for the Wii which later came as a time-unlock on the Arcade version of DDR X. This also holds the distinction of being the first DDR home version boss song with vocals.
Paranoia ~Hades~ - a sinister sounding boss song included in Supernova 2 not unlike any of her compositions so far. She claims to have been possessed by the devil while composing the song.
Starting with Hottest Party 2, she has started producing boss songs on her Happy Hardcore genre. All her Happy Hardcore boss songs have a pattern or formula of some sort.
Ad blocker interference detected!
Wikia is a free-to-use site that makes money from advertising. We have a modified experience for viewers using ad blockers

Wikia is not accessible if you've made further modifications. Remove the custom ad blocker rule(s) and the page will load as expected.